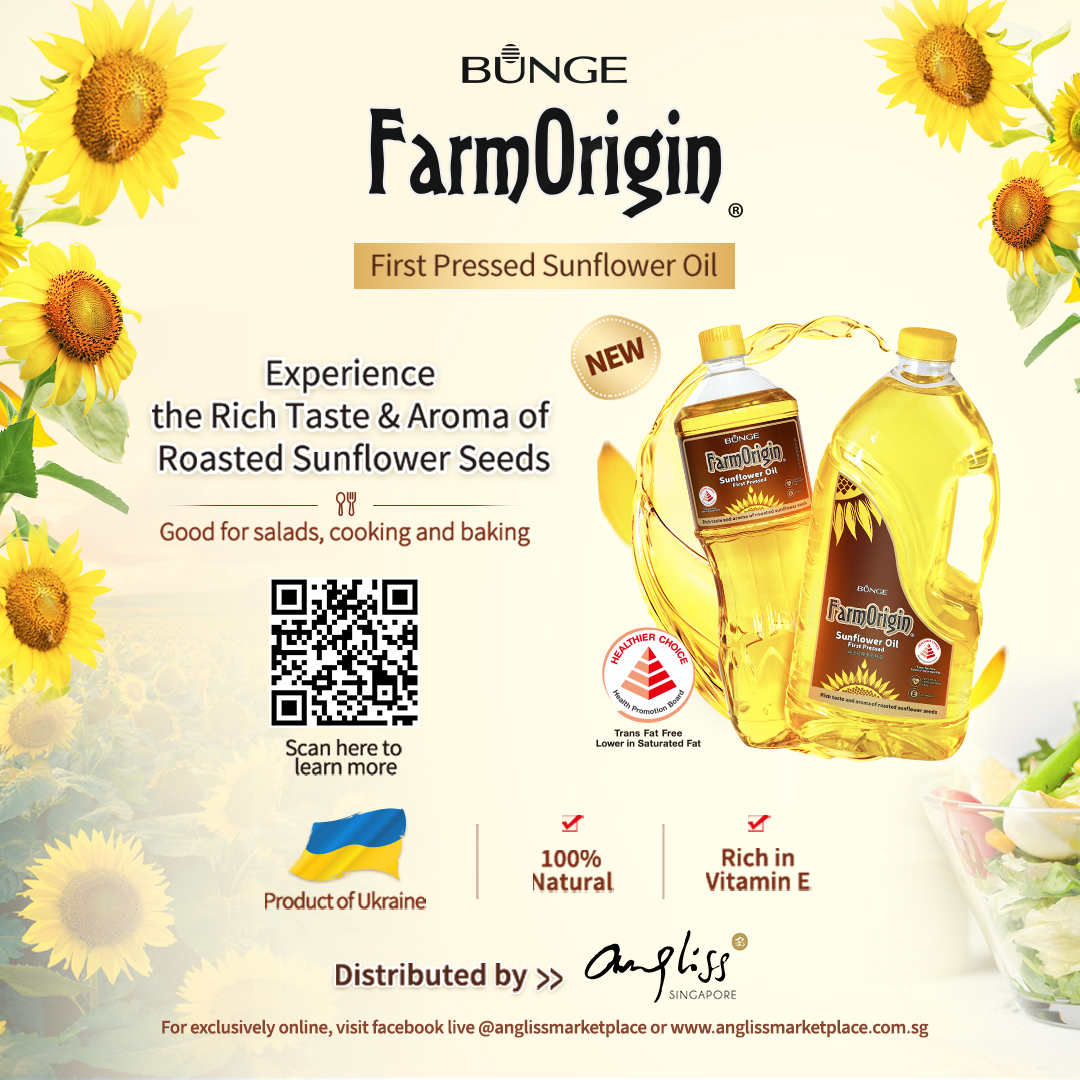 BUNGE FarmOrigin
First Pressed Sunflower Oil
Introducing Bunge FarmOrigin First Pressed Sunflower Oil: 🌻100% pure with unique aroma and taste of roasted sunflower seeds 😋 Multifunctional. perfect for salads, cooking and baking ❤️Rich in Vitamin E, Omega 6 & 9 and Cholesterol-free

Find out more : First Pressed Sunflower Oil Follow us @anglissmarketplace for more info & exciting giveaways of Bunge FarmOrigin products in February 2022!
The Great Steak Escape
Angliss prides itself on serving up the best quality of ingredients, which means that we get our Australian beef and lamb from reputable farmers in Australia who produce the highest quality of meat. Partnering with True Aussie Beef & Lamb (TABL), we're pleased to announce The Great Steak Escape! Beef yourself up with juicy steaks and succulent chops, and enjoy a month-long celebration of natural Aussie goodness with Angliss!
Take part in the Great Steak Escape, indulge in the world's best quality of red meat, and stand a chance to win exciting prizes* worth over $1800! *T&C apply.